PENERAPAN PROBLEM BASED LEARNING (PBL) DALAM MENINGKATKAN MINAT BELAJAR MATEMATIKA PADA MAHASISWA PGSD UAD SEMESTER I TH. 2016/2017
Abstract
This study aims to determine the increased interest in learning mathematics in the first semester students PGSD UAD by using problem-based learning (PBL). This type of research is a classroom action research (PTK). The action given is a two-cycle PBL learning. The subject of the study is the first semester student of C PGSD UAD in the academic year 2016/2017 consisting of 59 students. Data analysis technique used is descriptive analysis.
                                  The result of research shows that the value of mathematics student interest in cycle I reach 13.59% in very high category, 23,73% in high category, 28,81% in high enough category, 25,42% in low category. This result has not reached the target to be achieved. Therefore, it is followed by cycle II. In the second cycle, the students' interest in mathematics score reached 25.42% in very high category, 54.24% in the high category, and 20.34% in the medium category. This study concludes that there is an increase in student interest in mathematics by using PBL in the first semester of PGSD UAD.
DOI:
http://dx.doi.org/10.26555/jpsd.v3i2.a7358
Refbacks
There are currently no refbacks.
Jurnal JPSD terindex di :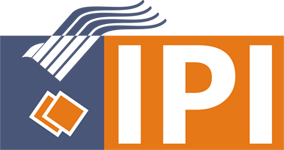 This work is licensed under a Creative Commons Attribution 4.0 International License.