STRENGTHENING OF CHARACTER WITH STUDENTS IN THE FAMILY ENGAGEMENT EDUCATION MUHAMMADIYAH
Abstract
This study aimed to describe the implementation of character education that is applied in the Basic Education Muhammadiyah Surakarta through informal approach. Developed a character education in elementary involve informal education conducted at home. The main method developed in this study is descriptive-qualitative-reflective. The technique of collecting data through observation and in-depth interviews were actively involved with the teachers, parents / guardians, and elementary school students. Data were analyzed with snowball technic of analysis models Milles Huberman. Character education involving families in the educational environment of Muhammadiyah implemented with the collaboration of school and family. Some of the programs implemented by schools include: parenting day, outbound together, study, home visit, parents and guardians of students meeting. In these activities, parents, students, and teachers get a refresher on the importance of strengthening the character and variety of information about character education.
Keywords
Character education, family involvement
References
Hidayatullah, M.Furqon. 2010.Pendidikan Karakter: Membangun Peradaban Bangsa. Surakarta: Yuma Perkasa
Lickona, T. 1991. Educating for character, how our school can teach respect and responsibility. New York: Bantam Books
Pardjono. 2010. Pendidikan Karakter di Indonesia: Konsep dan Implementasinya, Makalah disampaikan pada saat Seminar Nasional "Revitalisasi Pendidikan Karakter dalam Membangun Bangsa" pada tanggal 16 Mei 2010.
Miles, M.B. & Huberman, A.M. 1984. Qualitative Data Analisys: A Source Book of New Methods. Beverly Hills, CA: Sage Publications
Moleong, Lexy.J. 1990. Metode Penelitian Kualitatif. Bandung: Remaja Rosda Karya.
Samani, Muchlas., Hariyanto. 2012. Konsep dan Model Pendidikan Karakter. Bandung: PT Remaja Rosdakarya.
Wahyudin, Dinn. 2007. Pengantar Pendidikan. Jakarta: Universitas Terbuka
DOI:
http://dx.doi.org/10.26555/jpsd.v1i2.a2526
Refbacks
There are currently no refbacks.
Jurnal JPSD terindex di :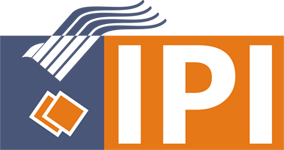 This work is licensed under a Creative Commons Attribution 4.0 International License.