APPLICATION METHODS GUIDED DISCOVERY IN THE EFFORT IMPROVING SKILLS OBSERVING STUDENT LEARNING IPA IN THE FOURTH GRADES IN PRIMARY SCHOOL
Abstract
The purpose of this research was to improve improve the skills of observing in science learning by using guided discovery. This type of research is a collaborative classroom action research with teachers and research subjects Elementary School fourth grade students in SD Lempuyangan 1, Yogyakarta. The results showed that the percentace of students who has score B on pre- action of 23.53%; in the first cycle increased to 38.24%; and 91.18% in the second cycle. Thus in the first cycle an increase of 14.71%, 52.94% in the second cycle, and the accumulated increase of 67.65%. It shows that guided discovery method can improve the skills of observing students and enables students to find their own concepts of science so that learning will be more meaningful.
Keywords
skills of observing, guided discovery method, science learning
DOI:
http://dx.doi.org/10.26555/jpsd.v1i2.a2523
Refbacks
There are currently no refbacks.
Jurnal JPSD terindex di :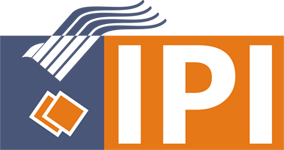 This work is licensed under a Creative Commons Attribution 4.0 International License.