ERROR ANALYSIS GEOMETRY QUESTIONS ON WORKING CLASS V SD / MI IN YOGYAKARTA
Abstract
 In 2013, the results of UAN for mathematics in primary schools / MI in DIY average value is lower than other subjects, namely Indonesian and IPA. The success of the sixth grade students work on problems UAN is inseparable from the ability of students to understand math at grade material underneath. Based on the experience of researchers, many teachers who have less correct geometry concepts. Of course this is an impact on students' understanding of geometrical concepts. So in this study will be examined whether the errors are mostly done by students in grade V on the geometry of the material, especially material area and perimeter of a flat wake. This research is qualitative descriptive field. Subjects were 43 fifth grade students who come from 4 SD / MI in the city of Yogyakarta. Data retrieval by providing written test questions, the essay form. The results showed that the most frequent errors are errors of type-1, which is a misconception. Another error is the fault of type-3, namely: writing mathematical notation and use of the unit.
Keywords
Error Analysis, Geometry Questions, Primary School Students
References
Arti Sriati. 1994, Kesulitan Belajar Matematika pada Siswa SMA (Pengkajian Diagnosa), Jurnal Kependidikan, Yogyakarta.
Ariyadi Wijaya, 2012, Pendidikan Matematika Realistik, Yogyakarta: Graha Ilmu.
A.Treffers, 1991, Realistic Mathematics Education in The Netherlands 1980-1990, Realistic Mathematics in Promary School, Utrecht: Freudental Institute.
Endang Sulistyowati dan Luluk Mauluah, 2012, Matematika I dan Pembelajarannya, Yogyakarta: Grass Media.
Erman Suherman, dkk, 2003, Strategi Pembelajaran Matematika Kontemporer, Bandung: Universitas Pendidikan Indonesia.
Goenawan Roebiyanto, Kesalahan Sederhana Siswa Sekolah Dasar Kelas Tinggi dalam Mengerjakan Soal Matematika, Jurnal Ilmu Pendidikan, Volume 24 No. 2, 1997. Diunduh dari http://journal.um.ac.id/index.php/ilmu-pendidikan/article/view/842, pada 9 September 2013.
G. Polya, new foreword by John H. Conway, 2004, How to Solve It? A new aspect of mathematical method, USA: Princeton University Press.
John A. Van de Walle, 2008, Matematika Sekolah Dasar dan Menengah, edisi keenam, jilid I, Alih bahasa Suyono, Jakarta: Erlangga.
J. Kilpatrick & J. Swafford, Editors, 2002, Helping Children Learn Mathematicsis, Washington, DC: National Academy Press.
Karmawati, Analisis kesalahan siswa kelas VI SD dalam menyelesaikan soal-soal matematika berdasarkan kompetensi yang sulit pada UASBN tahun pelajaran 2007/2008 di Kecamatan Limboto, Tesis, Yogyakarta: UNY, 2009.
Koeno Gravemeijer, 1994, Developing Realistic Mathematics Education, Utrecht: Freudental Institute.
Mathematical Sciences Education Board, National Research Council, 1990, Reshaping School Mathematics, a Philosophy and Framework for Curriculum, Washington DC: National Academy Press, Versi e-book, didownload pada 19 Juli 2013.
Mattew B. Miles & A. Michael Huberman, 1992, Analisis Data Kualitatif, penerjemah: Tjetjep Rohendi Rohidi, Jakarta: UI Press.
Mulyono Abdurrahman, 1999, Pendidikan Bagi Anak Berkesulitan Belajar, Jakarta: PT Rineka Cipta.
R Soejadi 2010, Kiat Pendidikan Matematika di Indonesia, Jakarta: Depdiknas.
Sany Nuryani, Analisis Kesalahan Siswa Dalam Menyelesaikan Soal Cerita Pokok Bahasan Penjumlahan dan Pengurangan Bilangan Bulat Pada Siswa Kelas V Sekolah Dasar, e-Jurnal UNY, Volume II No. 1, Januari 2013.
Sugiyono, 2013, Metode Penelitian Kuantitatif, Kualitatif dan R&D, Bandung: Alfabeta.
Sumardyono, 2004, Karakteristik Matematika dan Implikasinya terhadap Pembelajaran Matematika, Yogyakarta: PPPG Matematika.
Yunia Mulyani Azia, Upaya Mengatasi Kesulitan Siswa Belajar Geometri dengan Pengajaran Remidial Kelompok dan Remedial Bersama di Sekolah Lanjutan Tingkat Pertama. Diakses dari http://digilib.upi.edu/pasca/available/etd-1011106-131035/
Y. Marpaung, Pendidikan Matematika Realistik Indonesia (PMRI), Makalah, disampaikan pada pelatihan guru-guru SD/MI kelas I-III pada 2 Oktober 2009.
Lampiran Peraturan Menteri Pendidikan dan Kebudayaan Republik Indonesia Nomor 54 Tahun 2013 Tentang Standar Kompetensi Lulusan Pendidikan Dasar dan Menengah.
Lampiran Peraturan Menteri Pendidikan dan Kebudayaan Republik Indonesia Nomor 65 Tahun 2013 Tentang Standar Proses Pendidikan Dasar dan Menengah.
Kementrian Pendidikan dan Kebudayaan, Materi Pelatihan Guru dalam rangka implementasi kurikulum 2013.
Puspendik, Survei Internasional TIMSS, http://litbang.kemdikbud.go.id/index.php/survei-internasional-timss,
Kompas, Prestasi Sains dan Matematika Indonesia Menurun, http://edukasi.kompas.com/read/ 2012/12/14/09005434, diposting 14 Desember 2012, diakses 20 Desember 2013.
http://www.pengumumanun.com/2013/06/rekap-hasil-kelulusan-un-sd-yogya.html, diakses 20 Desember 2013.
DOI:
http://dx.doi.org/10.26555/jpsd.v1i2.a2517
Refbacks
There are currently no refbacks.
Jurnal JPSD terindex di :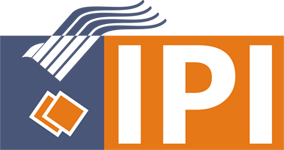 This work is licensed under a Creative Commons Attribution 4.0 International License.