---
---
HUMANITAS: Indonesian Psychological Journal is a peer-reviewed, open-access journal that publishes empirical quantitative research and/or qualitative research on psychology and other relevant fields. This journal is indexed on DOAJ, Dimensions, Microsoft Academic Search, Google Scholar, Sinta and Portal Garuda.
Since 2016, HUMANITAS is accredited "B" by DIKTI based on SK Direktur Jenderal Penguatan Riset dan Pengembangan Kementerian Riset, Teknologi, dan Pendidikan Tinggi Number 36a/E/KPT/2016, date 23 Mei 2016. Since 2018, HUMANITAS is accredited "Sinta 2".
HUMANITAS publishes twice a year, on February and August by Department Psychology Universitas Ahmad Dahlan. HUMANITAS is available in printed-out (ISSN 1693-7236) and electronic version (ISSN 2598-6368).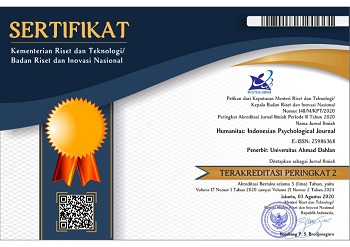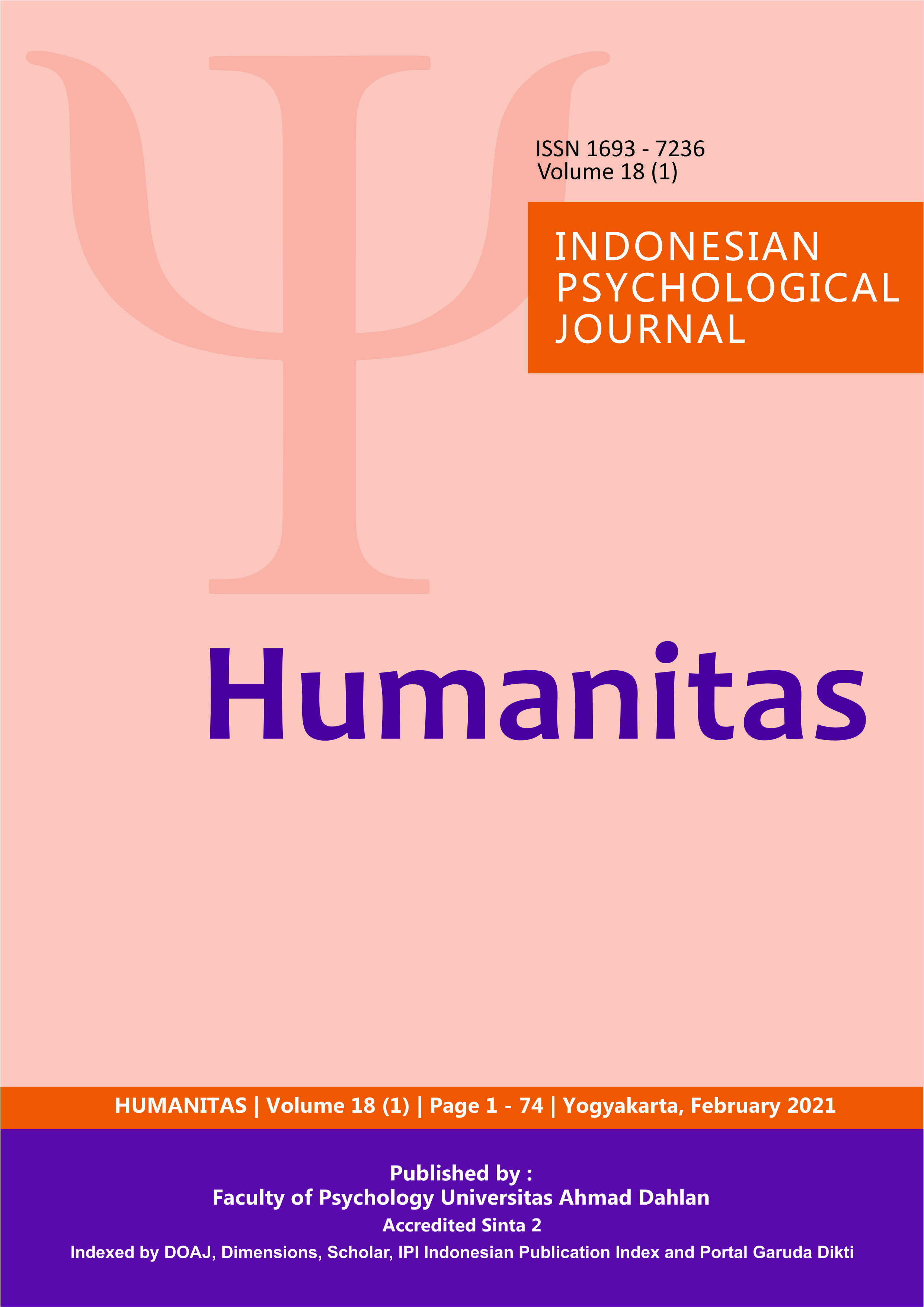 Registration and login are required to submit items online and to check the status of current submissions.

Already have a Username/Password for HUMANITAS?
Need a Username/Password?

GO TO REGISTRATION


If you get some problems in online submission, please sent email to HUMANITAS at humanitas@psy.uad.ac.id (Subject: Name_Problem).
Announcements
New Website

Starting from Volume 19 (1) 2022, Humanitas: Indonesian Psychological Journal moves to the new website. All listed manuscripts in articles in press 2022 will be published on the new website http://journal1.uad.ac.id/index.php/Humanitas.

New submission please go to http://journal1.uad.ac.id/index.php/Humanitas/login

Posted: 2022-02-16

Language

Humanitas will be published in English by 2019. Therefore only article written in English will be processed (start on September 1, 2018).
Posted: 2018-08-18
Volume 19 (1) 2022
Table of Contents