Universitas Ahmad Dahlan Journal (UAD Journal) is an integrated management system of UAD journals which allows editors to manage and organize their journals that they can work more efficiently and effectively, particularly in a team.
UAD Journals are covered in several leading abstracting and indexing databases including the ones given below.
Digital Object Identifier (DOI) 

registered with CrossRef. 

DOI

 prefix is: 10.12928

NewJour
A full list of the indexing and abstracting services for each journal can be found on the journal's website.
A B C D E F G H I J K L M N O P Q R S T U V W X Y Z All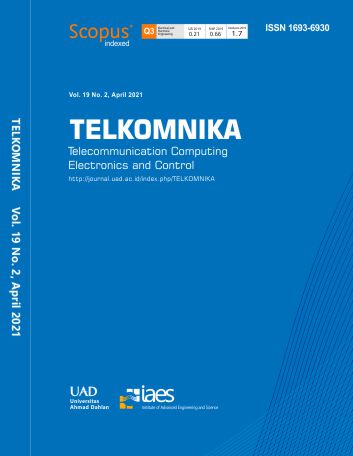 TELKOMNIKA (Telecommunication Computing Electronics and Control)
TELKOMNIKA (Telecommunication, Computing, Electronics and Control) ISSN: 1693-6930, e-ISSN: 2302-9293 is a peer-reviewed, scientific journal published by Universitas Ahmad Dahlan (UAD) in collaboration with Institute of Advanced Engineering and Science (IAES).  The aim of this journal is to publish high-quality articles dedicated to all aspects of the latest outstanding developments in the field of electrical engineering. Its scope encompasses the applications of Telecommunication and Information Technology, Applied Computing and Computer, Instrumentation and Control, Electrical (Power), and Electronics Engineering. It was first published in 2003. Beginning with issue 1 of volume 16 (2018), TELKOMNIKA will be published as a bimonthly journal (6 issues/year). The journal registered in the CrossRef system with Digital Object Identifier (DOI) prefix 10.12928. The Journal has been indexed by SCOPUS, Google Scholar, Scholar Metrics etc; accredited 'A' Grade by DGHE (Ministry of Research, Technology and Higher Education, Republic of Indonesia); registered BASE - Bielefeld Academic Search Engine and CORE KMi, etc. The Journal also have a license agreement with  ProQuest LLC and EBSCO Publishing.
View Journal | Current Issue | Register
1 - 1 of 1 Items