Universitas Ahmad Dahlan Journal (UAD Journal) is an integrated management system of UAD journals which allows editors to manage and organize their journals that they can work more efficiently and effectively, particularly in a team.
UAD Journals are covered in several leading abstracting and indexing databases including the ones given below.
Digital Object Identifier (DOI) 

registered with CrossRef. 

DOI

 prefix is: 10.12928

NewJour
A full list of the indexing and abstracting services for each journal can be found on the journal's website.
A B C D E F G H I J K L M N O P Q R S T U V W X Y Z All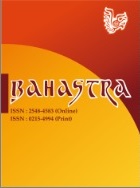 BAHASTRA
Bahastra is a scientific journal which managed by Department of Indonesian Language and Literature Education, Faculty of Teacher Training and Education, Ahmad Dahlan University. This journal focuses on the publication of the results of scientific research related to the field of Indonesian language and literature education. Published article originated from internal and external academicians UAD. This journal is published by Universitas Ahmad Dahlan in collaboration with Asosiasi Dosen Bahasa dan Sastra Indonesia (ADOBSI), Ikatan Program Studi Pendidikan Bahasa dan Sastra Indonesia (IKAPROBSI), Perkumpulan Pengelola Jurnal Bahasa dan Sastra Indonesia serta Pengajarannya (PPJB-SIP).
Bahastra was published twice a year, on April and October. Article which published in Bahastra should meet the requirements set by the Editorial Board of the Bahastra. The Editorial Board has the rights has the right to change the editorial and systematics of writing without changing the substance of the manuscript from the author.
View Journal | Current Issue | Register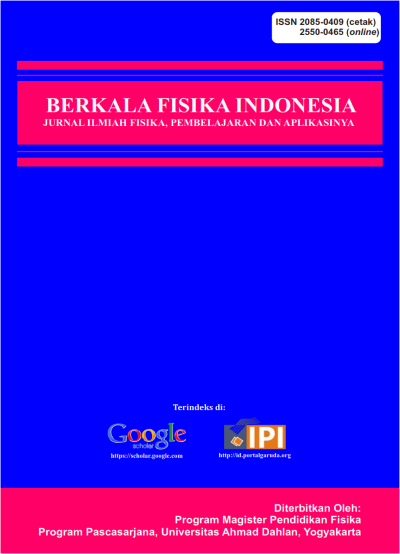 Berkala Fisika Indonesia
View Journal | Current Issue | Register
1 - 2 of 2 Items